That each person shares responsibility for building a family and community relationships.
That each person has the right & responsibility to make decisions that direct their life and career.
That community employment is possible for everyone.
That the role of the organization is to contribute to an individualized network of supports.
That everyone belongs to a community and has the right to work, play, and pray there.
That a person does not have to earn a regular life. That is the expectation.
NorthStar Services is a leader in providing supports with employment, residential, respite, and community inclusion to individuals with intellectual and developmental disabilities throughout Northeast Nebraska. NorthStar Services uses best practices to provide quality services.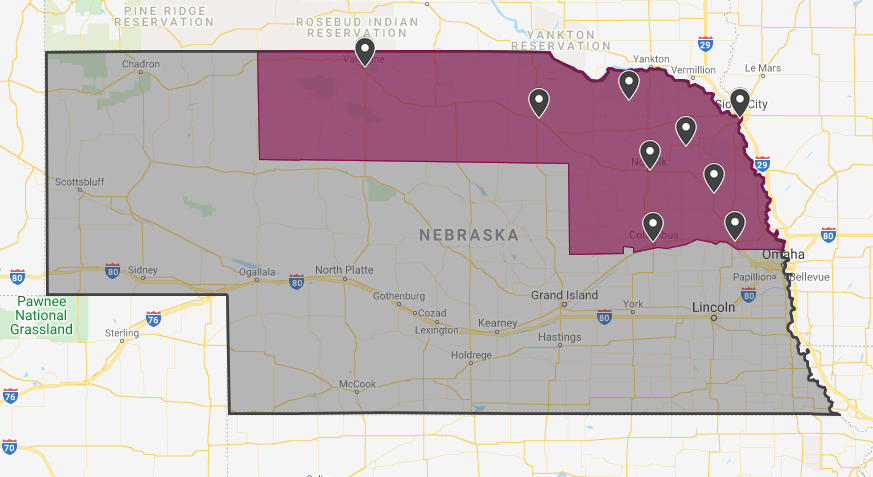 NorthStar Services has several locations throughout Northeast Nebraska that provide support to disabled individuals.
NorthStar Services is a leading employer in Northeast Nebraska. Check out our available careers to learn more.